Solution
Edisoft Courier is a constructor that allows business to adopt an on-field service and delivery of its own, automate agents' workflow, and set up KPI monitoring.
Select the functions, determine interface personalization, assemble additional modules and options developed specifically for you. We will carry out a full cycle of automation and adjustment — from business analysis to ultimate integration.
Adjustable to your business
Edisoft Courier flexibly integrates into the current in-house company processes as a CRM substitute for your
on-field agents.
A construction kit to create your own business operations: agents' checklists, user roles, zones of delivery, products.
All kinds of reports on agents' workflow and deliveries according to dates, people in charge, statuses, products, cities, and customers.
Manage courier labor output. Form your on-field personnel's service time and dates for visits, forecasting their workload.
UI of your own
Customize your interface apperance and functional logic. Alternatively, we can develop a totally new design upon your request.
Embed any kind of elements, pages, buttons, and blocks into your assembly, if necessary, for agents and operators.
Shape it as White Label, so that both app and
web-interface look like your corp designs.
Carry out UX testing and integrate the solutions, obtained during analysis. We take the real user experience of your employees into account.
Smart routing
Edisoft Courier works with complex routing service, which altogether facilitate faster and optimal routing. Your workflow speeds up and logistical costs get cut.
Smart order distribution and routing for each agent with traffic and order groupings being considered.
Control over real order status with timing, forecasts on agent's performance, and deviations.
Optimization of operators' manual workflow with smart routing algorithms.
Synchronized with any software
Integrate the app with your in-house systems or outsource services for better automatic data exchange.
Import orders into the system in accordance with approved template that is convenient for you.
Connect with SAP, Axapta, and other accounting systems to send reports with the help of the
ready-made modules and Edisoft Link.
Integrate with web-portals for immediate order transferring and route planning.
Taking industry nature into account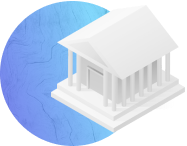 Banking & Insurance
Routes for customers and service managers. Contract signature right in the fields.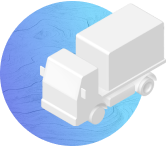 Manufacturing & Retail
Delivery to outlets and distribution centers. Control over agents' performance.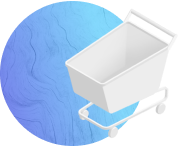 E-commerce
Processing and geofencing
online-orders. Routing estimation.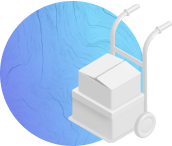 Courier Services
Order reception and deliveries. Task distribution. Flexible scheduling throughout the day.
One system — numerous tasks
Tools for an agent
An Android App for your on-field staff. Lists of orders, tasks, checklists, and also online-account with access to KPI. There is gamification available as well.
Web-account for operators
Manage calls and meetings redeploying ones to your agents. KPI is now formulated. Calculate salaries based on output indicators. Get access to your reports.
Route visualization
You can see routes on maps and operate orders by clicking on icon of the agent in charge. In-app notifications on route changes/order status are accessible.
Control
The goods accepted by on-field agents earlier in the day and those unsold after the shift are scanned. Relocations are tracked online with GPS.
Meeting management
Chatbot reconciles the drop-off time with customers and receives the feedback. Tasking agents on their deliveries is automatic now.
Logging & history
Performance monitoring of the system, mobile app, and integrational channels. Records on orders and actions of everyone involved in the business process.