About Solution
Reduce your business costs and accelerate processes: sign contracts electronically on Edisoft Platform - easily, quckly and safety.
Edisoft Platform helps verify data, create e‑docs packages in the required form and send for final approval.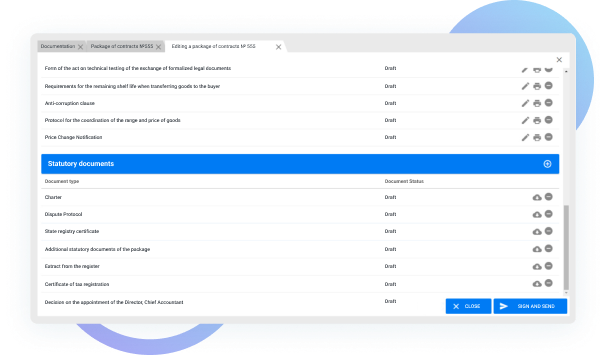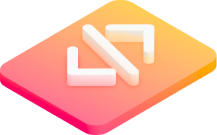 For Your Company
Work on your ERP system by connecting to&nbspEdisoft Platform via any preferred communication channels.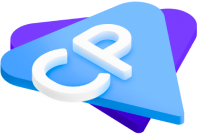 For Suppliers
Work on cloud B2B portal. Enough internet access and e‑signature.
Facts & Benefits
Full Security
Your business data will be kept safe
Docflow Acceleration
Automation of document processing in ERP
High Speed Connection
Counterparties easily move to new workflow
Saving on Paper
No need to store large amounts of paper
Edisoft Platform Features
Flexible document management
Electronic signature
Real-time contract text adjustments
Various statuses: draft, sent, processed, rejected, deleted, completed
Individual printing form for each document
Check for mandatory fields
Verification of document packages
Cancellation of protocol of disagreements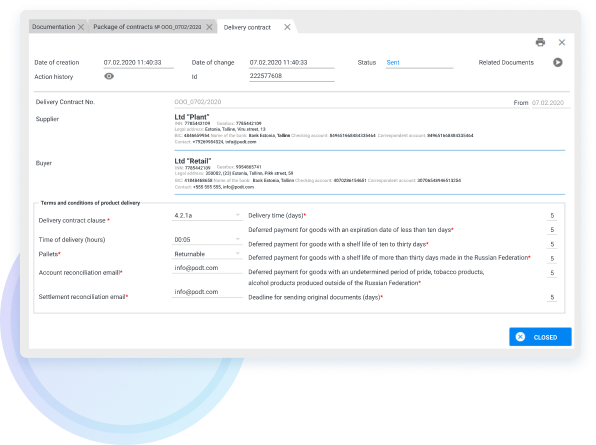 Extensive File Type Support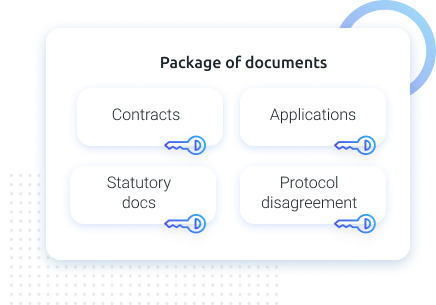 Your partner can create and sign full e‑docs package for agreement contract in few clicks.
All documents inside the package will be completed by e‑signature.
How It Works
Counterparty actions
About 10 min
Fill in the required fields on Edisoft Platform
Download digital copies of statutory documents and protocol of disagreements
Sign all the documents in the package by electronic signature
Submit documents for approval via Edisoft Platform
Get a signed contract and start delivery
Your actions
About 2 min
Get e‑docs package from suppliers in electronic form
Sign documents and verify data from a partner