How to adapt SAP to local features of e-docflow with Edisoft Link: the Hilti case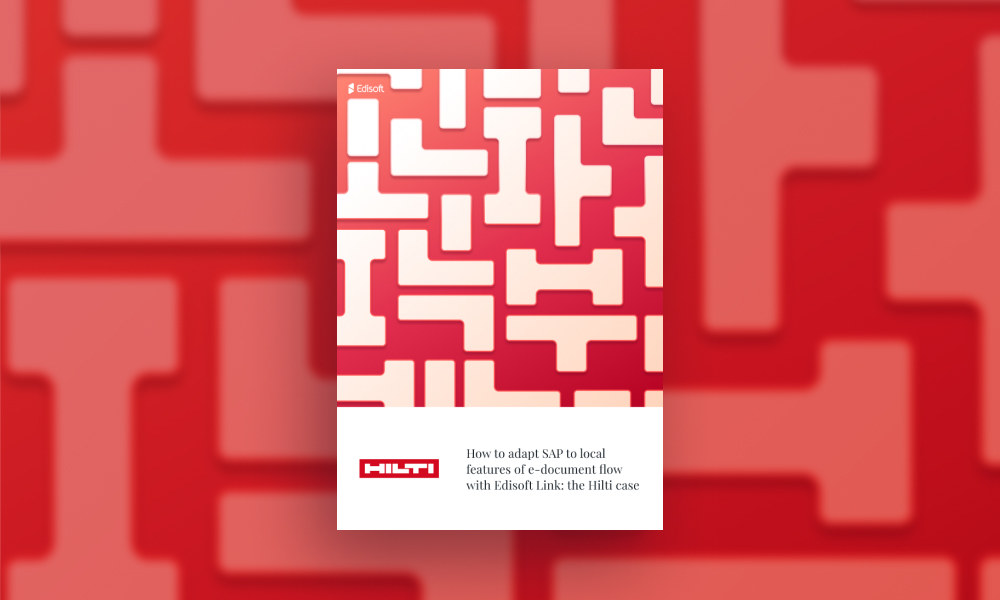 Hilti is a global corporation engaged in production of gear, consumable materials, and software for development.
Hilti is supplying goods to hundreds of contractors in CIS countries. The employees used to exchange physical paper documents. Since there has always been plenty of contractors, they kept delaying delivery or even losing those papers. That's why purchasers would pay for supplies long after. The company decided to shift to e-document flow, however, stumbling upon an obstacle. Company workers operate in SAP, which has its servers in Austria. According to local legislation one can sign documents with e-signature only in countries of markets. Moreover, SAP does not support locally created invoice formats.