Simple Exchange EDI with any B2B‑partners
Accelerate business processes in your company's supply chain now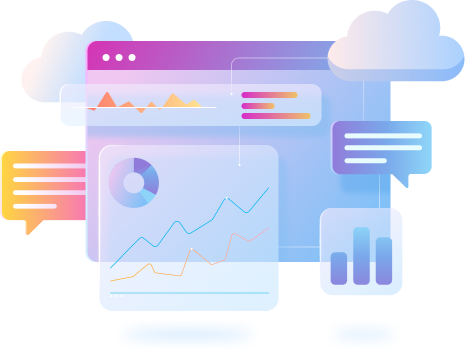 What is EDI
EDI messages are used to support business processes in retail and wholesale supply chains, logistics, financial industry, engineering, metallurgy, energy, telcom, and more. For each process, there's a certain type of EDI messages. Уou can implement all types at the same time or on one-by-one bases, work through the cloud platform Edisoft Platform or in your account system.
With EDI, you can exchange data in a secure, effective, and timely manner, as well as reduce the number of human errors in document processing.
By implementing EDI solutions, you will no longer have to rely on delivery services, shipping agents, your drivers or warehouse workers, as all messages are send and received instantly. EDI will help you get full control over your supplies and speed up your cash flows.

Save Up to 80% Money
Get away from paperwork

Send EDI in Few Seconds
Give up mail and couriers

Speed Up Your Logistics
Boost supply efficiency

Easy Integration
Connect to any ERP
Web Portal
Quick connect. Sending, receiving and processing electronic documents through a cloud platform.
If you have less than 100 orders per month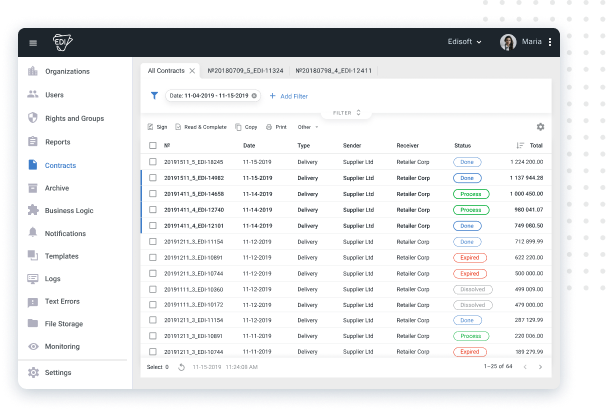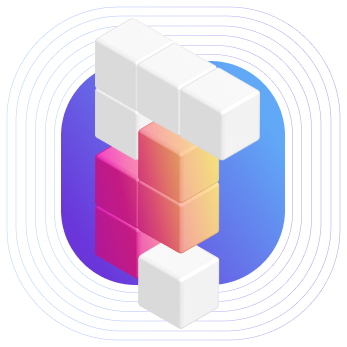 Integration with ERP
Maximum automation and workflow acceleration. Work in the interface of your accounting system.
If you have more than 100 orders per month