Digitization & Automation: The Experience of the AIBĖ Retail Alliance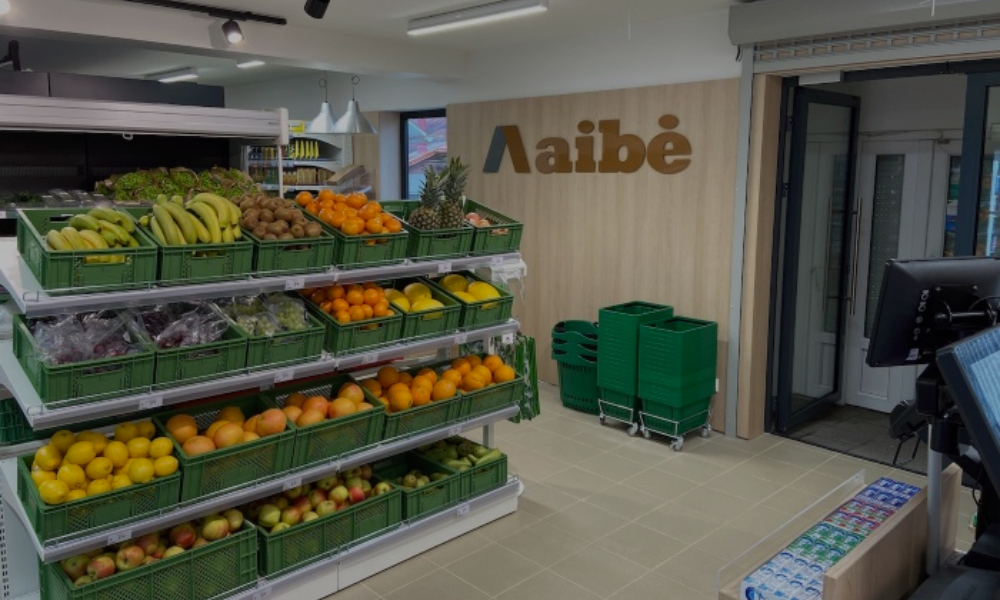 AIBĖ is the largest retailer in Lithuania. It is an alliance of over 200 companies operating over 800 stores. Most of the members of the AIBĖ alliance use electronic data interchange (EDI) technologies, which can significantly reduce administrative and operational costs, avoid accounting errors and manage business processes in supply chains more efficiently. Digitalization and automation in the context of modern trends are crucial. More and more shops are getting connected to EDI systems every year. In 2021, about 50 AIBĖ stores have switched to the new data format.
EDI services for AIBE alliance companies have been provided by Edisoft (a division of UAB Edisoft Systems based in Lithuania) as an operator of an electronic document management platform for several years. Edisoft's solution allows you to connect to a network of over 2000 suppliers, place orders and receive invoices electronically. A trading company or a shop can work with their suppliers directly from their accounting software. There is no longer a need to send purchase orders by e-mail or phone, and then manually issue a delivery acceptance. The whole process is automated.
As for 2022, Edisoft's EDI service is used by almost 40% of the AIBĖ alliance stores. They transmit an average of almost 900,000 electronic documents per year. Most of the data — about 70% of the documents — are invoices, the rest are electronic orders and balance sheets.
According to Linas Matkevičius, Head of IT Services and Projects at AIBĖ Alliance, electronic data exchange has many advantages, with time saving being one of the major strengths.
It can take from 5 to 15 minutes to enter one account into the accounting system (or even more, depending on the size of the document). If a store receives 200 invoices per month, then EDI saves up to 50 hours of manual labor. Lower business management costs lead to higher store profitability
Another important aspect for AIBĖ representatives is order errors that need to be effectively controlled. After transitioning processes of sending orders and invoicing through the Edisoft platform, the data is recorded in the store's accounting ERPs. By checking the actual goods received, you can easily compare all the data with each other and identify discrepancies in quantities or prices. This process allows errors to be detected and corrected in a timely manner, thus, avoiding serious problems in inventory accounting.
It is also very important for stores to place orders that match the current demand for goods. With electronic document management, data on incoming goods is entered into the accounting program automatically and in the real time mode. Thus, having up-to-date information about stock balances makes it easier for management to plan orders and manage the delivery process.
The electronic exchange of business information with suppliers is far superior to traditional methods in terms of efficiency because it is faster and more reliable. Documents instantly arrive from one system to another. In addition, the process eliminates manual data entry, greatly reducing the risk of human error on the part of both the customer and the supplier.
«The EDI solution has really paid off in AIBĖ stores. We see many benefits in reducing costs, streamlining the supply chain, or even solving the current staffing problem», — concludes the AIBĖ IT representative.
You will not need to invest heavily or implement additional IT solutions to start using the EDI service. The service is integrated into the existing accounting program. If you want to get advice on integration options and connection conditions, please contact Edisoft specialists.
.