EdiAgent Update: Track Sales Agents Even More Accurately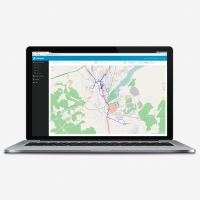 We have updated Edisoft Agent, an app for managing mobile workers, to Android OS 10 and improved tracking of the location of field workers. Now managers can see the latest location of employees in the web version of the application.
In your personal account, you can track the points of sale visited by the agent and control his route. The history of moving agents will allow you to see the location of agents at the moment.
Updates will take effect automatically if apps are automatically updated on the employee's Android device. If the application has not been updated, there are two ways to do this: manually update the application or reinstall the application.
Info
EdiAgent is a solution for managing mobile employees: sales agents, merchandisers and servicemen. Allows you to set tasks and control their implementation, track customer visits and improve work efficiency.
EdiAgent consists of an Android application for an employee and a web account for a manager. Integrates with ERP and sales portals.